Hector's Cleaning Service
Quality Carpet Steam Cleaning
Hector's Cleaning Service has been providing quality service at affordable pricing in and around the greater Denver area since 2009.
We are honest, reliable, dependable, and not to mention we are family owned and operated.
We believe in doing the job right the first time!
Listing Site Updates
Under one of these subheadings, it's a good idea to list recent updates to my site so that visitors, especially return visitors, can check out the new stuff first. For example, I could list the date and a brief description of the update.

I could also list updated news about my site's topic. For example, if my site were about a particular sport, I could discuss the outcome of a recent competition.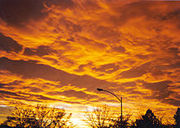 Notifying Visitors of Site Enhancements
eMERGENCY sERVICES
Fires and Floods rarely wait until it is convenient. This is why we are available 24 hours a day to handle your emergency.

is convenient. This is why we are available 24 hours a day to handle your emergency.
Customizing and Personalizing My Site
I might not want a large amount of text on my home page if I want to guide visitors toward my other pages. Instead of text, I can add photos or interesting links. One of the first things I would want to do is choose a template that reflects what my site is all about. Colors and themes are a great way to reinforce the message and purpose of my site.
Behind the Scenes of My Home Page
Professional Carpet Cleaning Service in Denver and Surrounding Areas
Hector's Cleaning Service provides carpet cleaning services to the Greater Denver Area including Denver, Thornton, Westminster, Arvada, Wheatridge, Englewood, Littleton, Highlands Ranch, Aurora, Cherry Hills, Greenwood Village, Castle Pines, Lone Tree, Castle Rock and Centennial.